Larry Teal's Alignment Shop is located on Evans City Road, right next to Skander Tire. Whether coming from I-79 north or south, Larry's Alignment Shop is easily accessible by taking the Evans City exit and following 68 through Evans City, with the shop sitting on the right-hand side of the road just outside of the town.
Call (724) 538-4544 to make an appointment

You can also look up our location by visiting Google Maps or entering our address on MapQuest.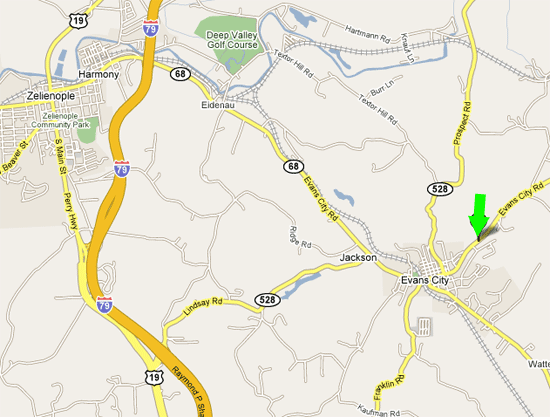 Content © Larry Teal's Alignment Shop, 1669 Evans City Rd., Evans City, PA 16033